April 2023. California.

Part 5 of my 5-year review on the Model 3
Charging at home: I charge my EV in the garage each night. I've used 2 approaches for daily charging over the last 5 years. And for those new to EVs, I don't sit around waiting for my car to charge, it charges during the night while I'm sleeping. I wake up with the car ready for the day ahead of us. I bought a splitter for my clothes dryer outlet from EVSEAdapters and have the clothes dryer and my Model 3 mobile connector plugged into the same outlet. We don't dry clothes overnight or early weekday mornings so we don't have to worry about tripping the circuit.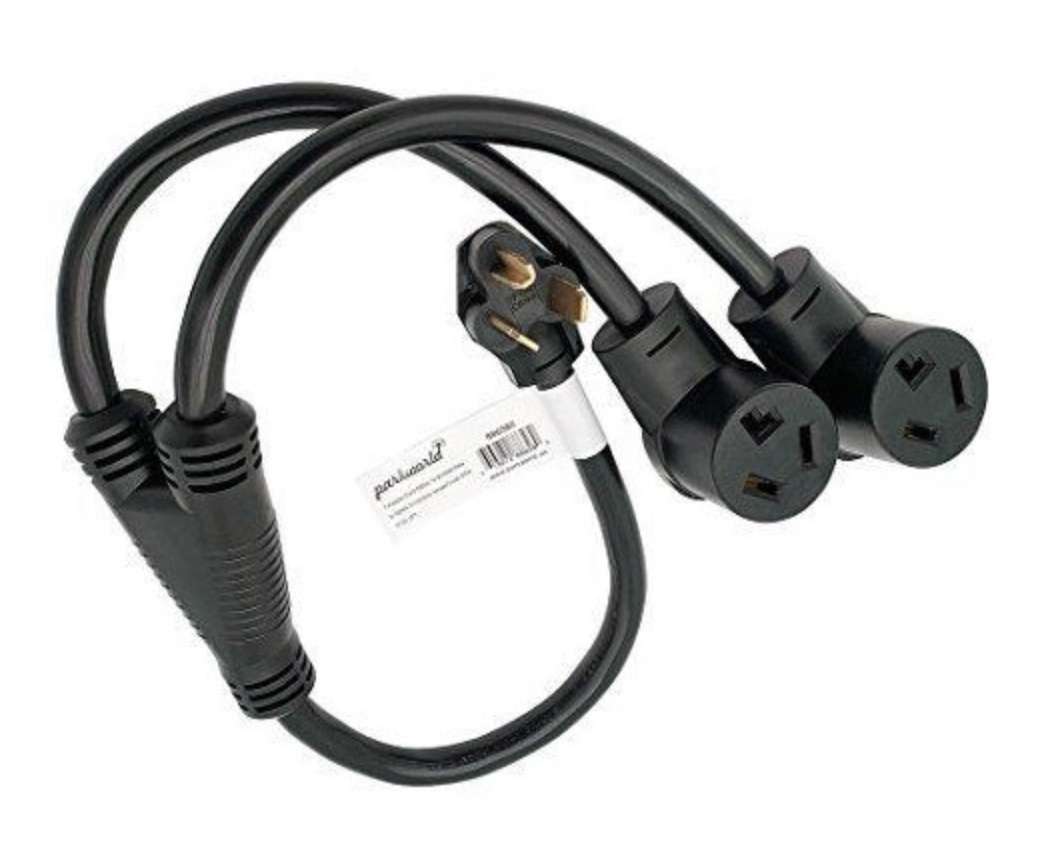 1) For the first 2 or 3 years I had my charge limit set at 60% for daily driving and scheduled charging to start at 3AM when electricity prices were low. I charge on a 30 Amp clothes dryer outlet and about 2 hours of charging would get the car back to 60% SOC each night.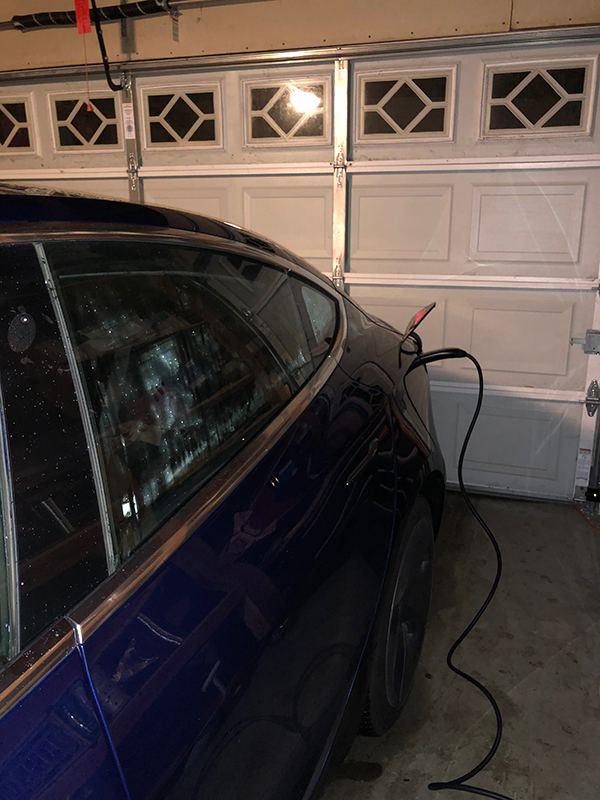 2) Before going on road trips I'd set the charge limit at 90% to make use of the range we'd need to reach our destinations. After getting back from one of our trips I forgot to reset the SOC and just kept the charge limit at 90% the past 2 years. I don't need the range of a 90% charge for daily driving – in fact I prefer keeping my battery at a lower SOC in the hopes it increases longevity – less time at higher voltage for the cells. So what I do now is charge for 2 hours before leaving for work. I scheduled the car to start charging at 6AM, and I get 2 hours of charging before I leave at 8AM. That adds about 50 miles to the pack, which is enough for the day. RecurrentAuto can track your State of Charge over time so you can see your charging habits on a graph.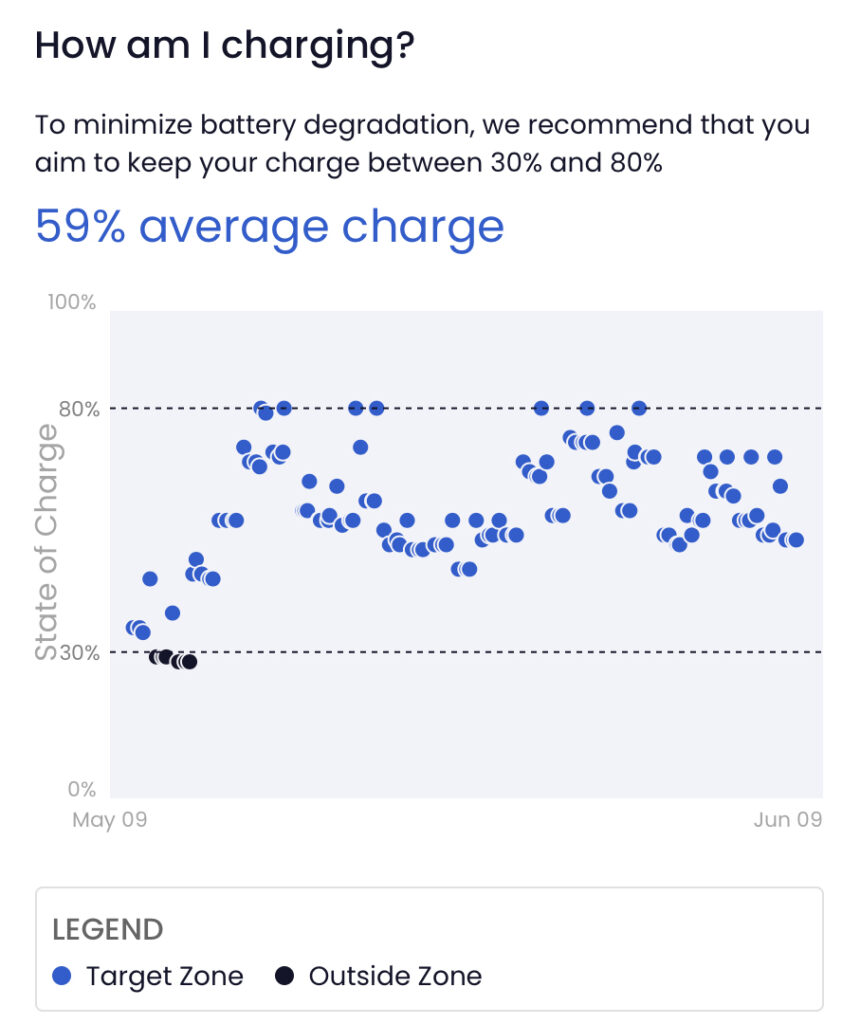 Note: There are many ways to approach daily charging, this is what works for me.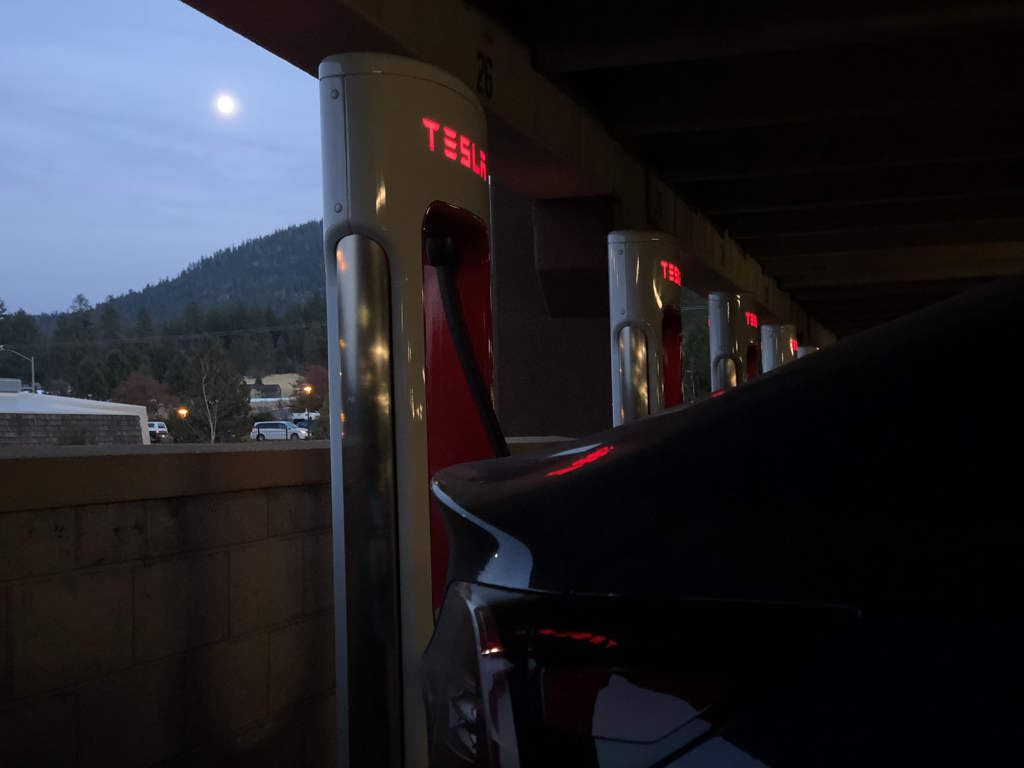 Road Trips: First thing I do for road trips is plan my charging stops using ABetterRoutePlanner. Great resource, check it out. On long road trips I average about 150 miles between Supercharging stops and a little over 20 minutes charging time per stop. I use the stops to grab a bite to eat or stretch my legs. At each Supercharger I usually charge up to the distance of the next leg plus 100 miles. That extra 100 miles in the pack doesn't give me the fastest charging times but it does give me added flexibility in case of unplanned detours. I've done road trips alone and with the family – in one case covering 800 miles in a day with the whole family on board and it worked out well.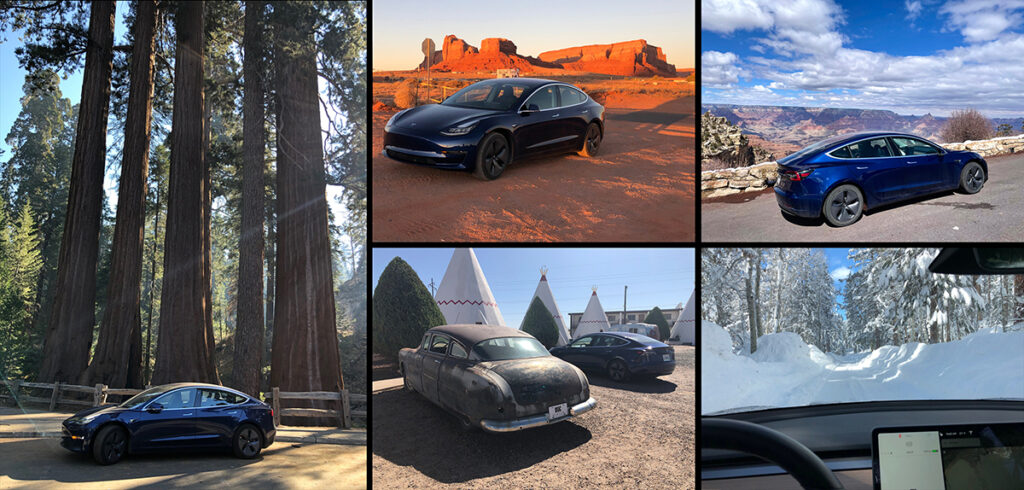 DC charging on road trips using Tesla's Supercharger network is dead simple. Park, plug, grab a cup of coffee, and soon after get back on the road refreshed. The Supercharger network was the #1 reason I ordered the Model 3. The range of the Model 3 combined with the Supercharging network has allowed to visit a number of places we'd been wanting to visit – all while driving a low emission vehicle.
This is Part 5 of my 5-year review. The review is broken up into short posts on different aspects of owning the Model 3. Additional posts will be linked below as they go live. Topics covered include: