April 2023. California. 

Part 3 of my 5-year review on the Model 3
My car has held up well. The car is solid outside and in, the drive is comfortable, smooth, and cabin is quiet. The car is pretty much the same as 5 years ago. It's been reliable, hasn't broken down, left me stranded on the roadside, or needed any major repairs.
Items fixed under warranty:
Piece of rubber came off gear selector stalk
2 door handles replaced
Rear view camera wiring harness replaced
Items fixed after warranty on my dime
Charge flap replaced ($220)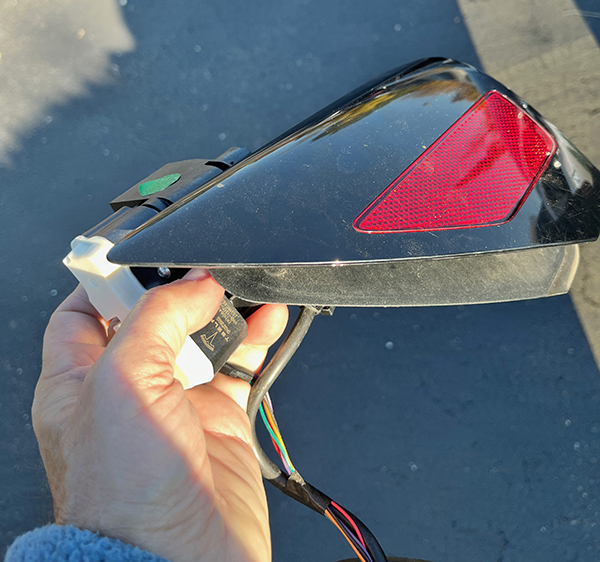 The little motor that opens and closes the charge flap quit. I could still open and close the flab by hand, so charging the car was not an issue. But it wouldn't open when you pressed the button on a Tesla charging cable, or open by using the car's center screen or through the phone app. I set up a mobile service visit and they replaced the whole assembly while I was at work for $220. Incidentally, my charge flap never entirely worked right. If you gently push on the bottom of the charge flap it's supposed to open – a magnet in the bottom of the flap is part of that function. The technician who replaced my charging flap pointed out that the magnet was missing on mine. So that little part was missing when I picked up the car from the factory and I didn't really notice because otherwise the charge flap worked.
Regular maintenance:
12 volt battery replaced after 4 years ($128)
Wipers replaced ($54)
cabin air filters replaced ($38)
New set of tires ($1100)
Front end re-torqued ($97.50)
Minor complaints
I have 18″ aero wheels and the hubcaps are noisy. When driving at low speeds I hear rattling all around the car and have realized it's the hubcaps. They have freedom of movement and apparently bump up against the rim when I'm driving slowly. I don't hear the noise at highway speed and that's either because centrifugal force at higher speeds keep the hubcaps in place, or road noise at higher speeds covers the sounds. I didn't notice the sound earlier on but it's become more noticeable over time. Perhaps the redesigned hubcaps are better.
This is Part 3 of my 5-year review. The review is broken up into short posts on different aspects of owning the Model 3. Additional posts will be linked below as they go live. Topics covered include: