July 2020. Central Valley, CA.
We bought our first EV in 2013: a new 2012 Toyota Rav4 EV. We absolutely loved that car. The Rav was our daily driver and #1 family car. In July 2020, after 7+ years and 88,000 miles of travel, we sold our Rav. This was the end of a chapter for us, but the beginning of a new chapter for another family. This short post recaps our thoughts on this car and how selling our 7 year old EV worked for us.
The Rav4 EV was many things for us: a great family car, daily commuter, dependable, fun to drive, a revelation about electric cars, and a strong hint of what cars should be.

Over the years we took many family trips in our Rav. Highlights included camping in the Sierras and along California's coast, as well as trips to Monterey, Yosemite, Lake Tahoe, and many trips to the Bay Area. Round trips of 400 miles were made easier by adding QC Charge's DC charging port (Quick Charging a 2012 Toyota Rav4 EV with CHAdeMO) since Toyota did not offer DC charging as an option. For those interested you can read more about DC charging here: (EV Charging Primer – U.S. Edition).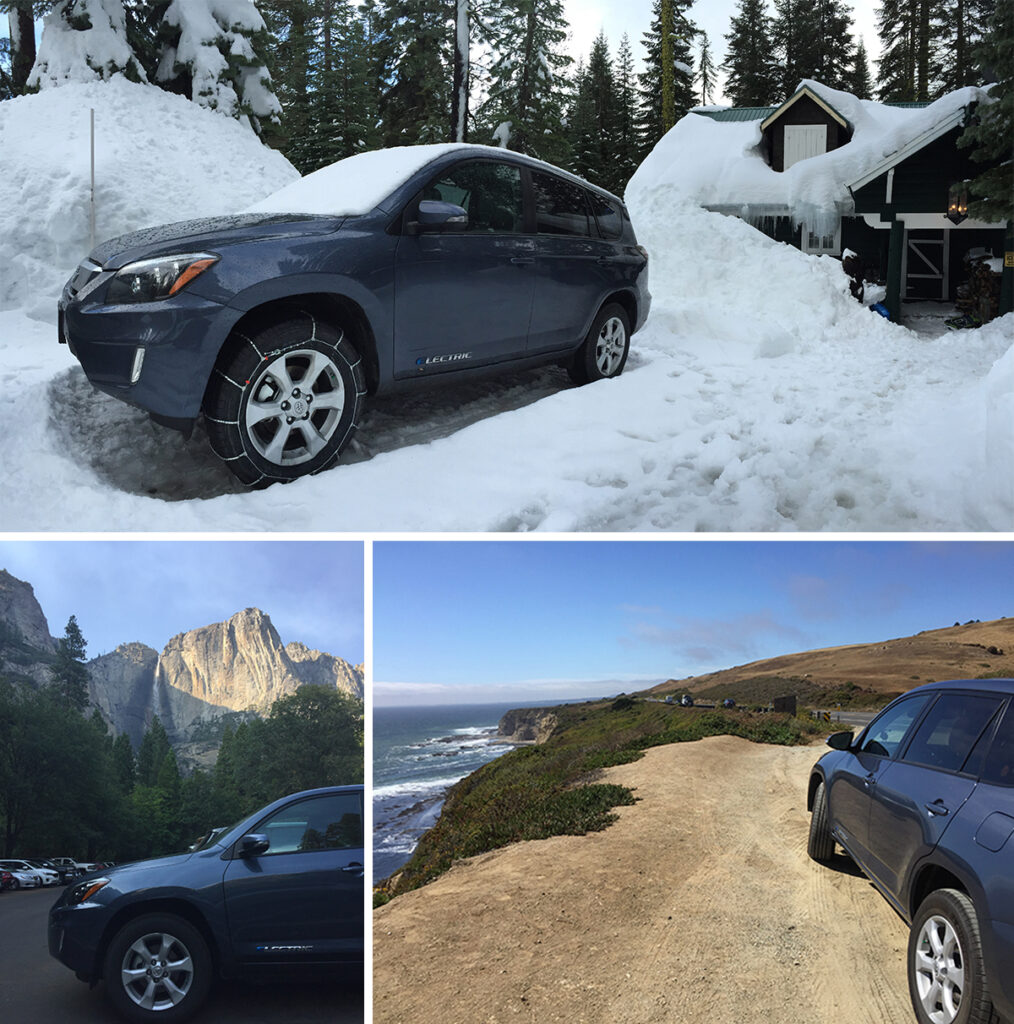 The Used Car Market
Selling our Rav4 EV was really no different than selling any used car. I placed several ads in local papers and websites, spoke to a number of interested parties, and in the end sold the car to a very knowledgable family purchasing their first EV.
There is a growing market for used EVs. In the spring of 2023 EV sales represented over 7% of all new car sales in the US, effectively increasing the pipeline for used EVs. For those considering a used EV, talk to knowledgeable friends who drive EVs and make use of forums and websites that offer basic advice for buyers (such as InsideEVs, or KBB). Also note that as of April 2023 the IRS is offering a federal credit that equals 30% percent of the sale price up to a maximum of $4,000. Important to Note: Potential buyers can obtain independent battery health reports for a growing number of EVs on the market from 3rd party companies. For example, check out Recurrent Auto, and click here to see the list of EVs they evaluate.
Handing over the keys was bittersweet. We all loved the car, my kids practically grew up with the Rav. But while we were very sad to see it go, it was reassuring to know the car would be in good hands.

The new family:
The new owners use their 10 year old Rav4 EV for standard driving and to tow their food bike to local events and Farmers Markets where they bake fresh stroopwafels and other Dutch treats (https://www.dutchmansstroopwafels.com). FYI, their food bike setup is powered by salvaged Model X battery modules.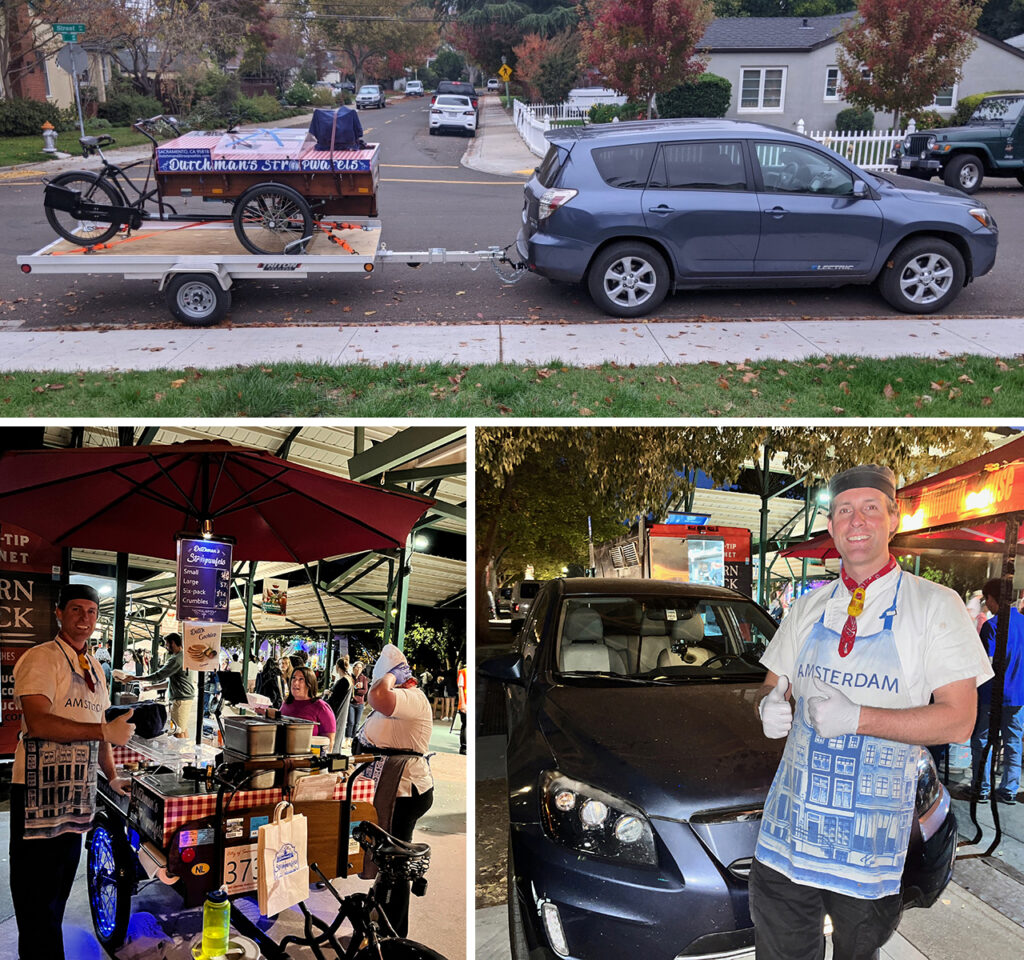 Johan was the perfect person to take ownership. He had the know-how and motivation to rebuild the Tesla drive unit after a seal failed and coolant leaked into the motor. He documented the rebuild step by step on his YouTube channel, explaining what went wrong and how he completed the job. Check it out: (https://www.youtube.com/@diyEVguy/videos). He also has a website dedicated to Tesla drive unit repairs/rebuilds: (https://sites.google.com/view/teslaldu). Impressive work.
Conclusion
The Rav4 EV was the very first electric car I ever drove. I test drove several other battery electric cars on the market in 2013 but it must have been love at first sight – the Rav4 EV was the car for us. While the Toyota / Tesla partnership presented some unique considerations, our car was dependable, got us where we needed to go, and greatly reduced our emissions compared to the 35 MPG Toyota Corolla we'd been driving. We are happy it is now serving another family in the same way.