May 2020. California.
We bought our Rav4 EV seven years ago today. Never before did we remember or mark the day we bought a new car, but we do love the Rav4. This EV continues to do it's job very well for us. It's a very good commuting car and has plenty of storage for family duties, shopping, and regional camping trips.
We drive our cars like the average person in the United States. For the first 5 years the Rav was our primary car and we drove about 14 to 15,000 miles a year (~23,000 km). Our Rav4 EV electric car did the job day in and day out, it never let us down.
Two years ago we got a new EV and the Rav became our secondary family car so we drive it a bit less now, about 9,000 miles a year (~14,500 km). In 7 years we drove 88,000 miles in our Rav (140,000+ km), and there's more to come.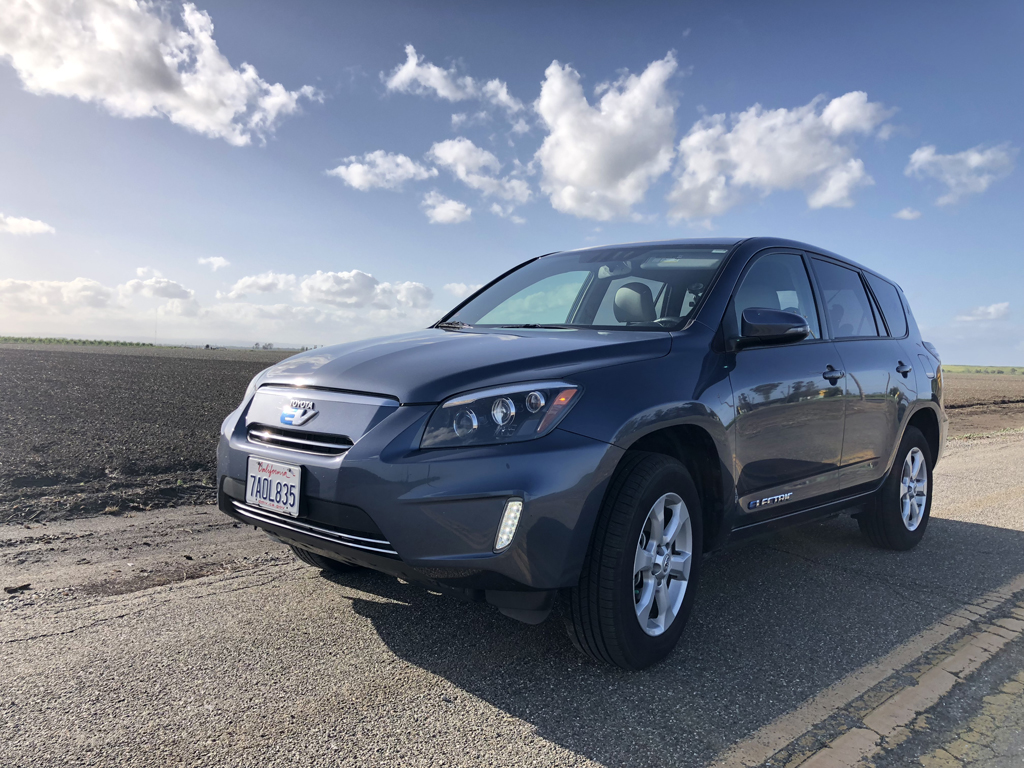 Major events:
May 2013: bought the car
Feb 2015: First drive unit replaced at 25,000 miles
Sept 2015: JdeMO installed (JdeMO is a CHAdeMO DC charging port)
April 2016: Rav was hit from behind at a stop sign. The rear bumper and hatch were dented and replaced, bill to the other driver's insurance was ~$5,000
April 2017: second drive unit replaced at 57,000 miles
May 2020: 7 years, 88,035 miles, third drive unit is silent, all looking good.
For those unfamiliar with this car, the 2012-2014 Rav4 EV is powered by a Tesla drive train. The electric motor, battery, and some electrical components were by made by Tesla, and the vehicle was assembled at Toyota's Woodstock plant in Ontario, Canada. Toyota only made about 2,500 of these cars, and only made the bare minimum to comply with California law.
The drive unit was based on early Model S drive units and was prone to making a high pitch whine. My Rav developed this noise, which in my case was only noticeable at low speeds. The function of the motor was never a problem, it worked perfectly fine, but Toyota listened to the noise and they were willing to replace the drive unit under warranty. The last drive unit installed is silent, Tesla has apparently devised a solution to that issue. Otherwise, we have not had any issues with our Rav4 EV.
It is hard to beat the utility of this EV. With over 37 cubic feet (~1,000 liters) of storage space behind the rear seats the Rav is very handy. Fold the rear seats down and you've got 73 cubic feet (~2,000 liters) of storage.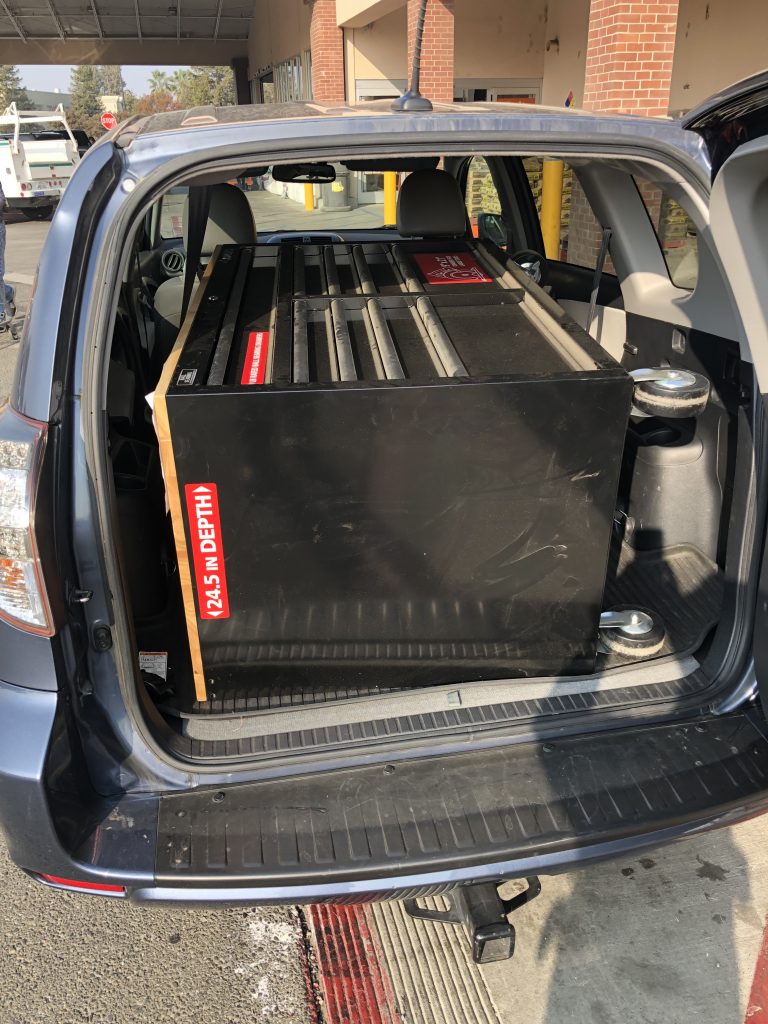 Quick Charging is a Must
In 2015 I had QuickChargePower's JdeMO DC charging port installed. I would not be without it. JdeMO allows us to recharge our Rav4 EV quickly at DC charging stations located throughout California. This has allowed us to travel around our region of California using CHAdeMO charging stations to refuel in about 40 minutes, visiting the Bay Area, Monterey, Santa Cruz, Yosemite, Lake Tahoe and more. Since getting our Model 3 we no longer use the Rav4 EV for our longer trips, but it is nice to know that we can go beyond the range of the battery pack in the Rav4 EV when needed.
Summary
The Rav4 EV checks a lot of boxes: it has great utility and makes a good family car. Compact SUVs are very popular – the Rav4 is one of Toyota's best selling models in the United States. The 113 mile EPA range of the 2012 Rav4 EV was good for it's time. With the improvements in lithium ion battery cell technology, and increases in energy density that have been achieved since 2012, Toyota should update the Rav4 EV and give it a much longer range. Toyota! Step up: If you build it they will come.