August 2019. California.
This week I drove my daughter in to San Francisco to see Hamilton. This is a 150-180 mile round trip for us, depending on route and where we park. The night before I charged our Model 3 to 85%, giving us 275 miles (440 km) for the day.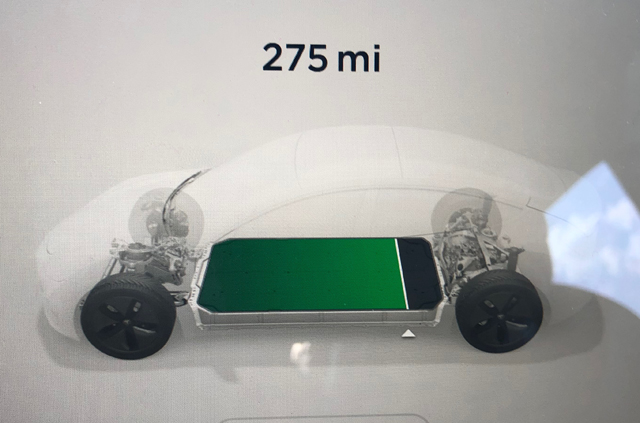 We've driven in to SF in our Model 3 many times and this day was no different. We started out in warm sunny Central Valley summer weather, crossed over the coastal mountains, and entered Bay Area summer fog…. It's a nice way to get a break from the heat.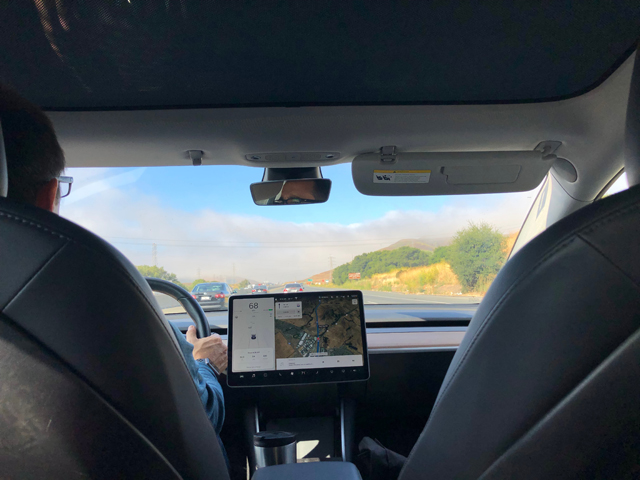 We got into the city with time to spare so we stopped by a couple places before the show. Mission Dolores (officially Mission San Francisco de Asis) is one of the 21 Spanish Missions in California. Built in 1776 it is the oldest intact building in San Francisco: it survived the earthquake and fire of 1906.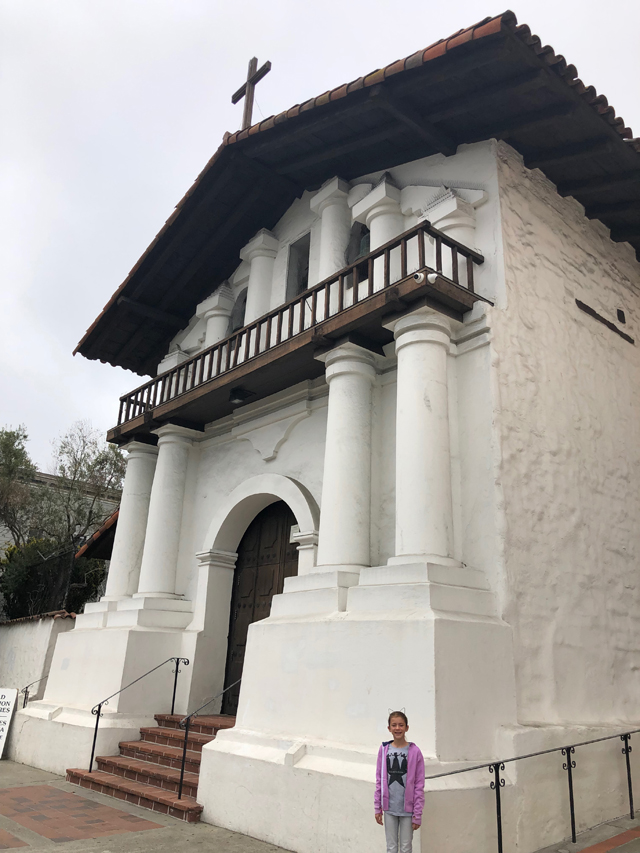 San Francisco's City Hall was completed in 1915. It replaced the previous city hall building that was destroyed in the 1906 earthquake. The current City Hall suffered extensive damage in the 1989 Loma Prieta earthquake. Repair work completed in 1999 included a seismic retrofit to protect against future earthquakes, and extensive renovations and improvements. It is a beautiful building and definitely worth the visit.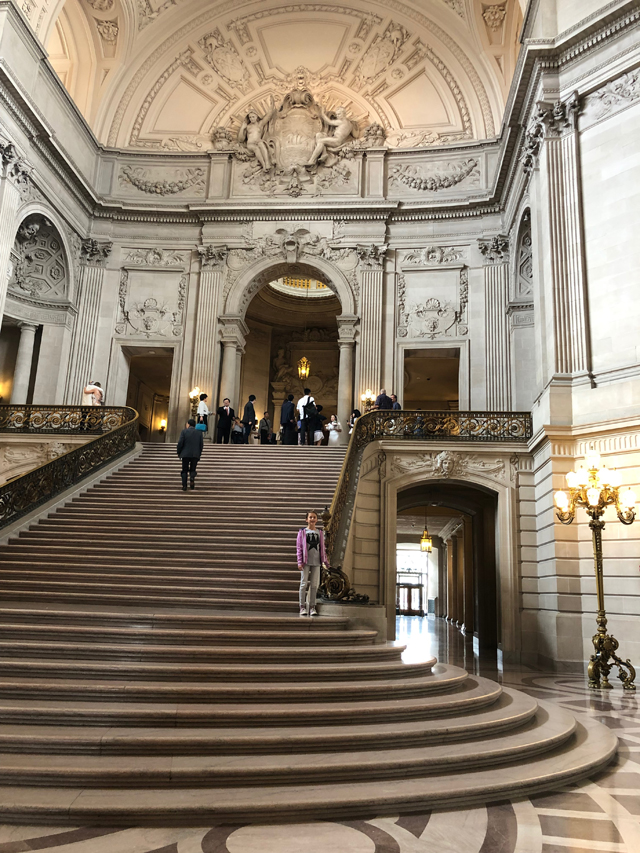 After checking out the farmer's market near City Hall it was time for us to get in the theatre and find our seats. My daughter was excited and prepared – she knows most of the lyrics. Safe to say she's a fan – and now I am too. Hamilton is phenomenal, see it if when you get the chance.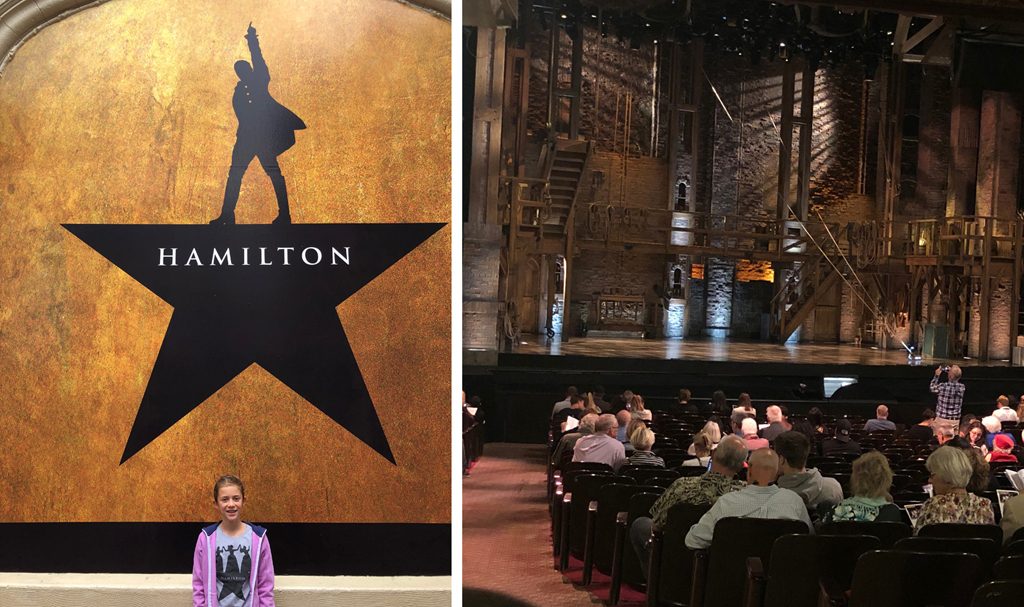 After the show we hung out for a while and talked with George Washington (not every day you get to talk to a founding father) and then got back in our car to head home. With all the traffic on Route 80, an uneventful drive is a good one. We got home after driving 155 miles with 126 miles (~200 km) remaining in the pack.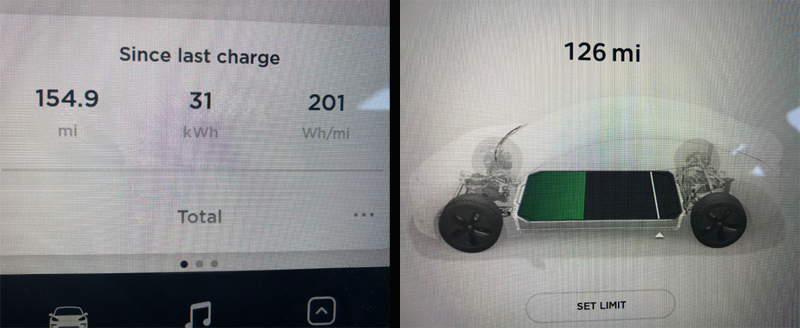 Summary: this trip provides another example for how easily EVs work in your life for daily commuting and longer regional trips. We did not need to stop to charge during the trip, we had plenty of range for the day.
A trip like this of ~150 miles is no problem for any of the 200+ mile EVs such as the Chevy Bolt EV, Hyundai Kona Electric, etc. And for those driving EVs with a shorter range, say the 150 mile Leaf, there are plenty of DC charging stations along the route to top off…. in this particular case 20 locations on the highway between our town and San Francisco. In addition, there are DC charging station in San Francisco, and I noticed a bank of 5 or 6 newly installed CCS/CHAdeMO chargers on the bottom floor of the garage where we parked. Since we have the CHAdeMO adapter we could have charged up right there if needed.
Charging infrastructure improves on a nearly weekly basis as new stations come online, making these low emission driving trips a cinch for more and more drivers. Interested? Go to Plugshare.com to learn about charging infrastructure in your local area.