April 2019. California.
We picked up our long range RWD Model 3 a year ago in April 2018 and enjoy this car tremendously. It's great for daily driving and Tesla's Supercharger network allows us to go pretty much anywhere we want. The fit and finish of our car was excellent and we have not had any problems with our car. The Model 3 is simply a great car that keeps getting better with frequent over-the-air software updates.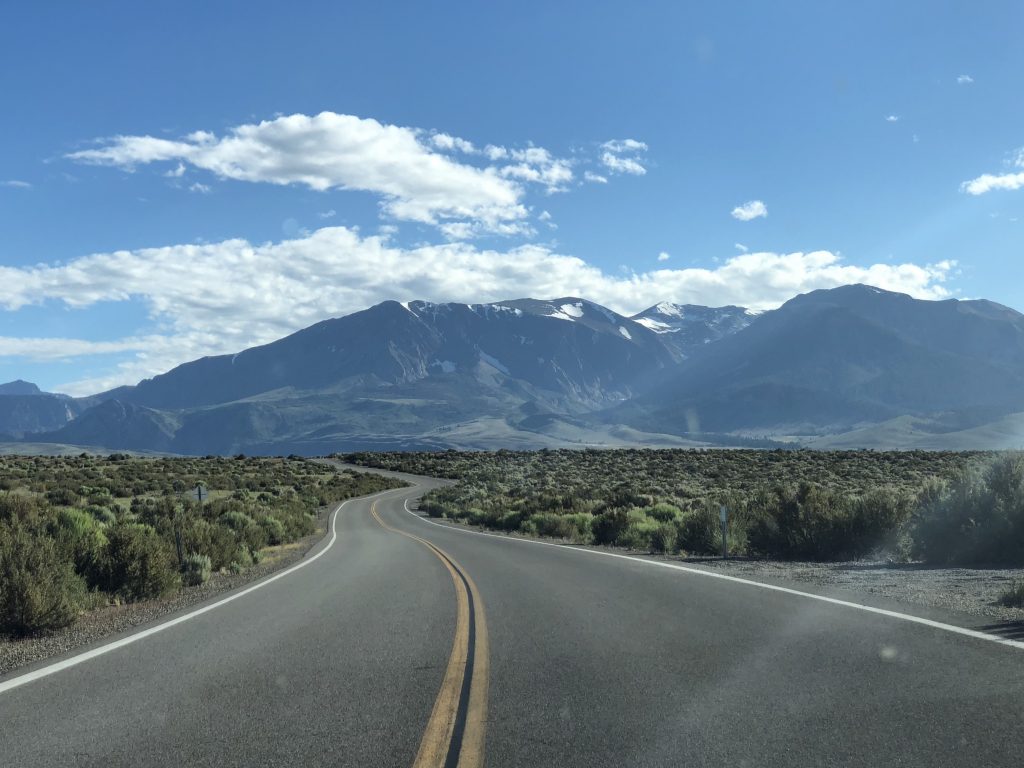 We did not purchase enhanced autopilot (EAP) when we bought the car, but upgraded to EAP and full self-driving (FSD) after price changes. Activating the various functions that come with EAP / FSD required an over-the-air software update, which arrived the following day.
Regular software updates that Tesla sends to their cars notify you in the car or via the phone app when an update is available, and you can schedule a time for the update to be installed. I usually set mine to install late in the evening.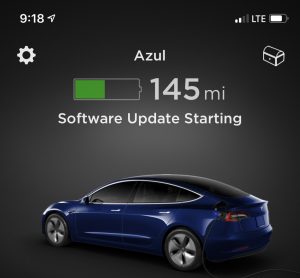 However, the EAP/FSD update arrived unannounced and started loading at noon just when I was getting in the car to drive to a meeting. A message on the central touchscreen informed me that the update was installing and would finish in a moment (I forget the exact wording). The moment became several minutes and I couldn't miss my meeting and had to leave. The 'wait a moment' message remained on the screen, but I had to drive so I rebooted the screen software by pressing both scroll wheels and went to my meeting.
EAP/FSD features were all in place and working perfectly. With one exception: I could not choose between Relative or Absolute speed for cruise control (this sets cruise speed in reference to detected speed limit). Those options were greyed out. Later I read the owner's manual in the car and couldn't figure this out so I called Tesla's 1-800 number and spoke with 2 representatives. I ran through exactly what had happened, noted messages on the central touchscreen and the scroll wheel reboot, but they were not able to solve the issue over the phone. Finally they recommended I visit a service center to get this straightened out and scheduled a time to visit the Rocklin Service Center.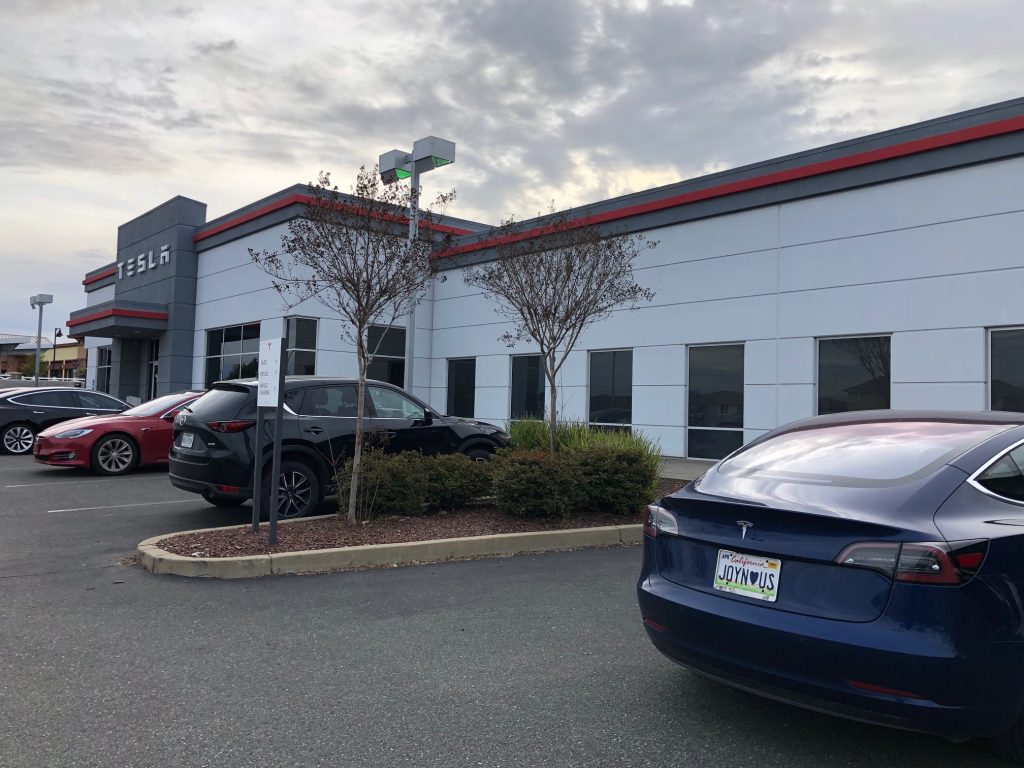 I arrived at the service center just before 8AM when they open. Staff was friendly, quick, and thorough. The service manager looked at the Relative / Absolute selector within the Autopilot settings, and decided to reload the software to address the issue. I mentioned that a small piece of rubber trim on the drive stalk was a bit lose and may need to be re-glued. He took a look and said they'd just replace the drive stalk.
The service manager said they were very busy and that it might take 3 days to complete so they gave me a 2018 75D Model S to drive until my car was finished, at no charge. This all took place in less than half an hour.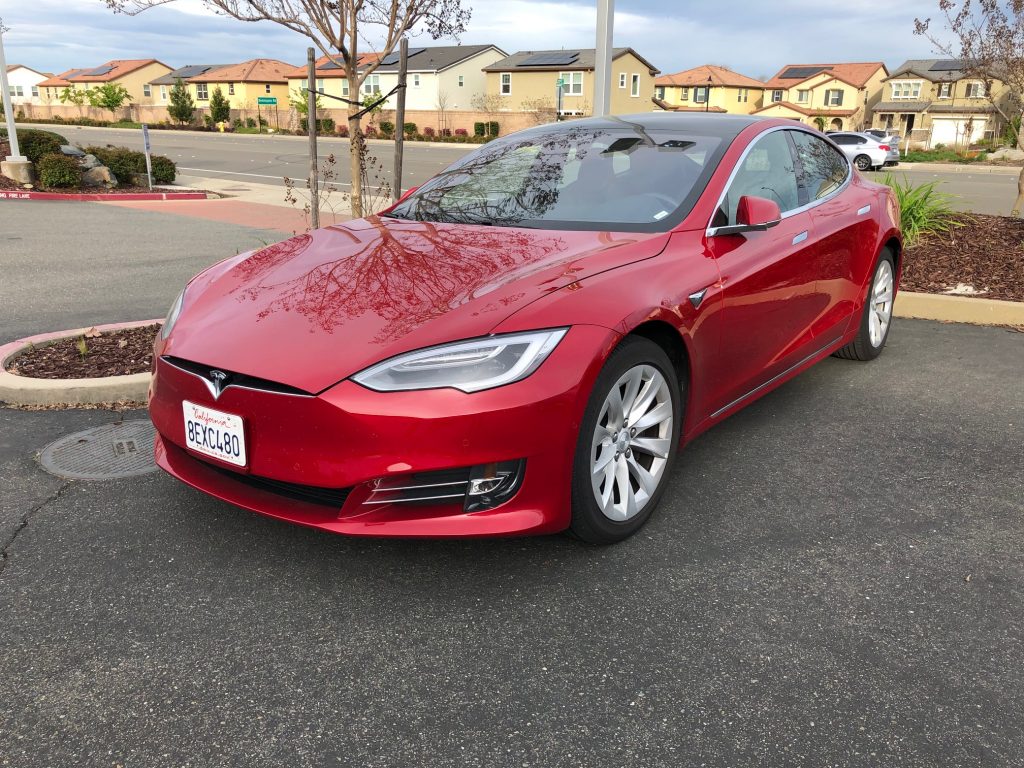 I have driven the Model S twice before but let me say this is an amazing car. Don't get me wrong, I love the Model 3, but the Model S is a a driving experience. I had to re-orient and find the buttons and switches to adjust the steering wheel, mirrors etc. I set things up and got out on the highway and the Model S just screamed "Take me on a road trip!"…. but this was a loaner and work was waiting for me in the office. So that road trip will have to wait. But that Model S gave me the EV grin all over again.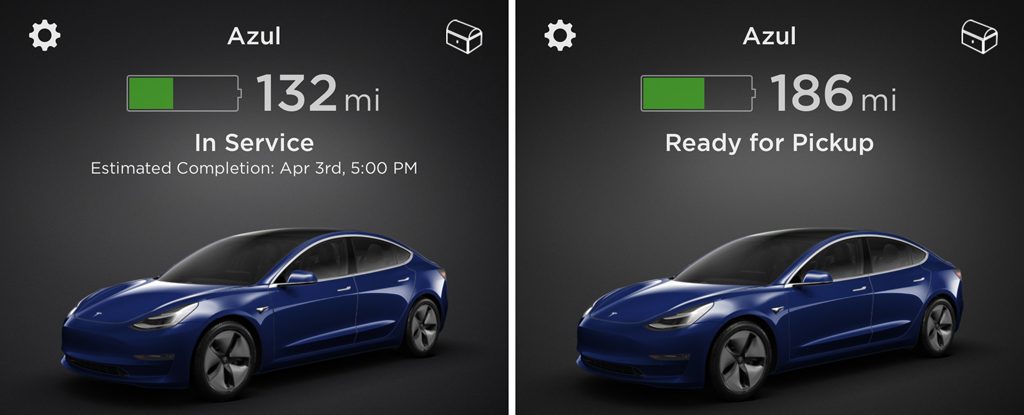 At work I checked my phone app and saw an estimate that service may take a day or 2. But later that same day the phone app alerted me that our Model 3 was ready for pickup. I did not have enough time to pick up my car from the service center and get to my kids after school program before it closed, so Tesla let me keep the Model S overnight (their policy is that you return the loaner within 24 hours after service completion).
The next morning I picked up my car. They'd figured out the Relative / Absolute selection for me; installed the 2019.8.4 software update (among other new features this update gave me 5% more power from the drive train); replaced the drive stalk; washed and vacuumed the car; and added over 50 miles to the pack. All covered free of charge under warranty. In short my service center experience was excellent and demonstrates how Tesla is dedicated to providing a positive experience for owners.