December 2018
This post is short on words, long on pictures to give you an idea of what it's been like for us to live with the all electric Rav4 EV for the past 5+ years, and how an electric car may fit into your life. I initially posted these pics in June 2016, and updated the post in November 2018 to add some pics and a couple thoughts as more affordable, longer range electric cars are showing up on the roads.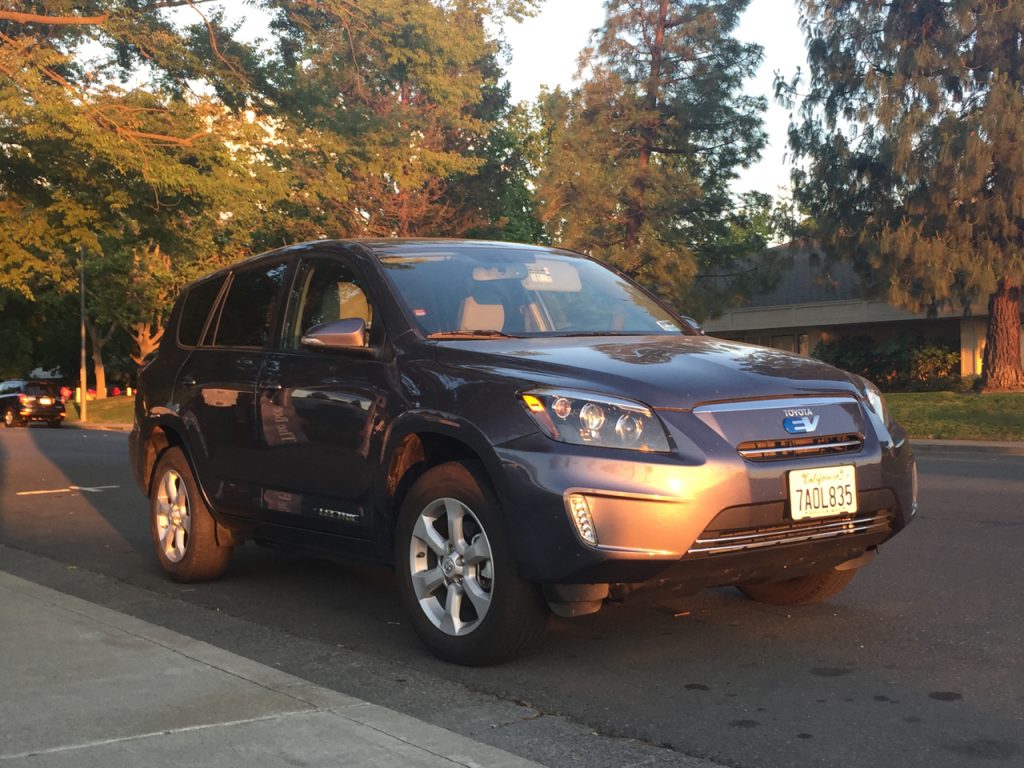 Conclusion: After 5+ years and 77,000 miles I can report that the Rav4 EV is a great car for daily use. Adding the DC charging port made it an even more useful car. With the expanding network of DC charging stations throughout California my family can travel throughout our region of the state.
As of fall 2018 the EV market is rapidly changing. More affordable, longer range EVs such as the Bolt EV (238 miles of range, per EPA) are available today, and the Tesla Model 3 that can use Tesla's extensive national – make that international – Supercharging network to drive around the country is showing up on the roads in large numbers as we speak. The Nissan Leaf is now rated at 150 miles, and other automakers are upping their game. An updated version of the BMW i3 is rumored to have 150 miles of range.  The 2019 Hyundai Kona is rated by the EPA at 258 miles of range, and the Jaguar iPace (234 miles) has started to appear on the roads. Toyota must get back in the game and offer another battery-powered Rav4 EV, there is definitely need in the EV market for exactly this type of car. So, the future is swiftly arriving…. but our Rav4 EV is still a part of the present and continues to serve us well.